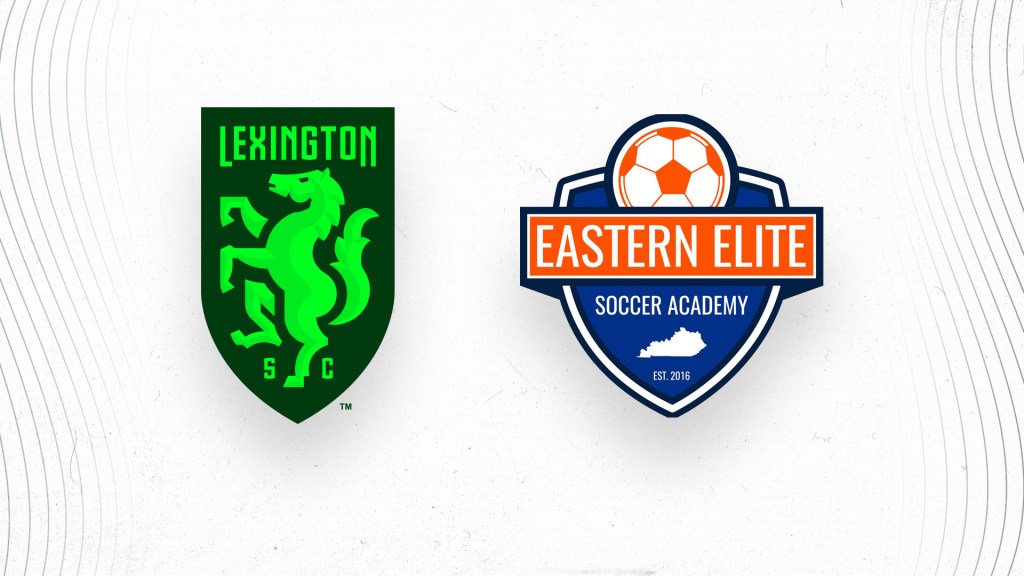 LEXINGTON, Ky. – Lexington Sporting Youth Soccer Club is officially affiliating with Eastern Elite Soccer Academy, it was announced today.
Affiliations are partnerships between clubs that allows for mutual support and shared resources. Lexington Sporting Club will be able to assist Eastern Elite through coach education, player development, curriculum design and more. On the other end, Eastern Elite's top players have the chance to integrate into Lexington's player pathway while still training at home.
Based in Prestonsburg, Ky., Eastern Elite was established in 2016 to provide a challenging environment to support the development of players and coaches in the region. Eastern Elite is the fastest growing youth program in its region, having more than 200 players and two training locations with teams competing in the highest levels.
Recently, Eastern Elite claimed its third State Cup Championship on the girls' side, and made its first finals appearance for the boys this past spring.
"After meeting with the Eastern Elite leadership and hearing their vision for their club, we knew they were the right fit for an affiliation," said Sam Stockley, Sporting Director. "From the very first conversation, both parties were engaged in how we can make youth soccer in Eastern Kentucky better. Eastern Elite has already done an amazing job recruiting and developing players in their area, and this affiliation will only help their efforts."
"We are excited to form this affiliation with Lexington Sporting Club," said Quinn Huddle, who is part of Eastern Elite's coaching and management team "We believe with the resources provided both parties can benefit and excel from the partnership. We would like to thank Sam Stockley, Todd Bretz, Vince Gabbert and everyone at Lexington Sporting Club for their continued hard work and support. We cannot wait to get started and provide our players and coaches with a new opportunity to reach the highest level."
The process will allow select Eastern Elite players to train and compete within Lexington Sporting Club's USL Academy model. Stockley continued, highlighting the specific benefits of the affiliation.
"This partnership ensures that Eastern Elite players have the confidence that they don't need to leave their local club to get opportunities at the next level. When the time is right, they'll be identified and can be integrated into our USL Academy or Girls Academy teams, or perhaps play for our professional team. We will work with the Eastern Elite leadership to make sure those high-performing players have access to our curriculum and methodology, and will be given bespoke training plans to incorporate into their club training."
More information about Eastern Elite can be found here, and fans can follow them on Instagram and Facebook.
Follow Lexington Sporting Club on Twitter, Instagram and Facebook, and learn more about the youth club here.