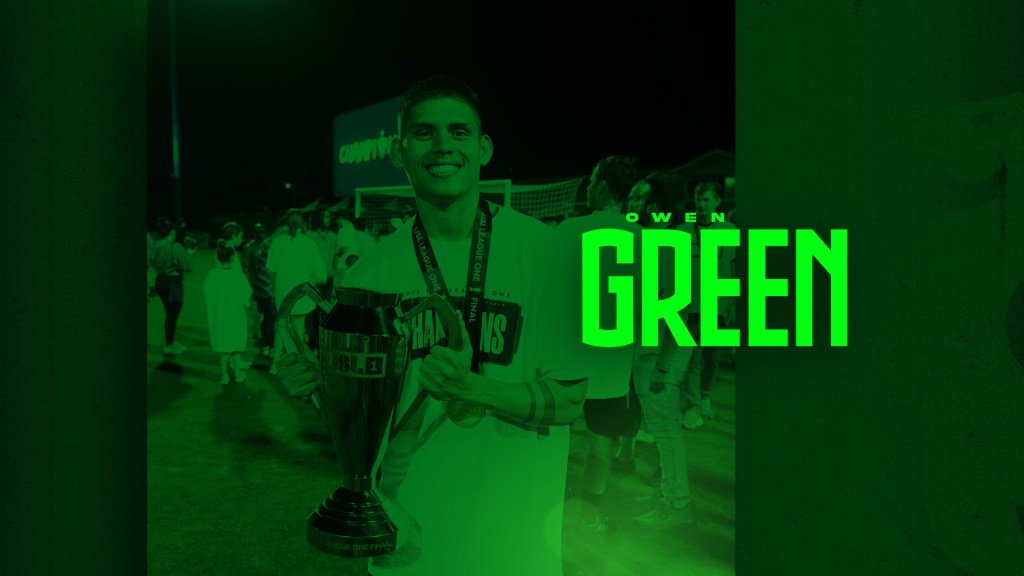 LEXINGTON, Ky. – Coming off a championship campaign in 2022, 24-year-old right back Owen Green has signed with Lexington Sporting Club for the inaugural United Soccer League (USL) League One roster, pending federation and league approval.
Born in Leicester, England, and raised in Miami, Green heads to Lexington after a stint with South Georgia Tormenta FC, where he helped the club raise the 2022 USL League One trophy. Green made 14 starts in 27 total appearances, finishing among the team leaders in clearances and tackles. He came on as a substitute in both the USL League One semifinals and final.
Green enjoyed a successful four-year career at Florida International University (FIU), becoming a mainstay in the Panther's back line while amassing nearly 3,000 minutes and 32 starts in 51 matches.
Following his graduation from FIU, Green competed with Tormenta FC II in USL League Two.
"Being among the first ever signings for Lexington SC means the world to me," Green said. "I'm very honored to be a part of this new and aspiring club, and hope to create history with everyone involved."
Green added: "I know the coaches have a high standard for the players being brought in, so aiming for the very top of the league is not out of reach for this group."
"Owen understands the level of play necessary to win a league championship," said Sam Stockley, LSC's head coach. "He's a fantastic right back who is very dynamic and quick. He's a box-to-box, modern day fullback that is a quality one-v-one defender with great attacking tendencies. Owen is a top lad and we're excited to have him on our squad."
Fans can follow Owen Green on Instagram and Twitter.
All of Lexington's signings can be tracked here.
Lexington begins the USL League One season March 18 at One Knox SC, and will welcome Forward Madison FC for the home opener April 8. The full schedule can be found here.
About Lexington Sporting Club
Lexington Sporting Club is a U.S. Soccer professional soccer club competing in USL League One (U.S. Soccer Third Division Men's Professional Soccer League). Launching its inaugural professional season in 2023, the professional team is the pinnacle of the soccer eco-system in Lexington and features more than 1,400 players within its youth and academy systems, a pre-professional women's team beginning in 2023 in the USL W League and is in the process of building the club's formal stadium, performance center and training fields.