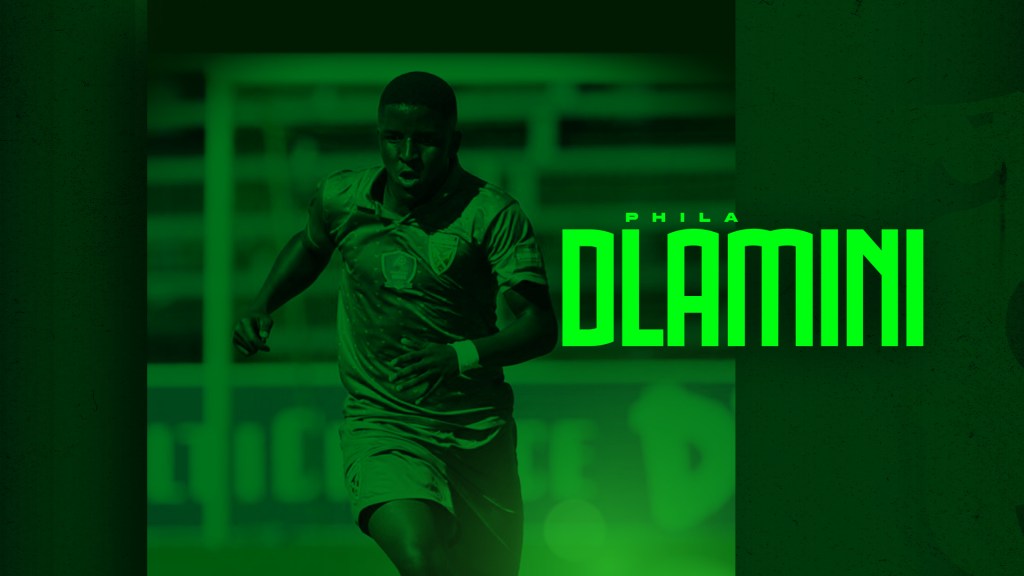 LEXINGTON, Ky. – Lexington Sporting Club is proud to announce the signing of 23-year-old midfielder Philakahle (Phila) Dlamini to the United Soccer League (USL) League One roster, pending federation and league approval.
Born and raised in Durban, KwaZulu-Natal, South Africa, Dlamini is used to being a staple on winning teams and intends to keep that streak going as he travels to central Kentucky.
Dlamini's star began to rise when he was called up to play in South Africa's U20 National Team which won the 2018 Council of Southern Africa Football Associations (COSAFA) Cup.
While playing for the University of KwaZulu Natal, he traveled to Naples, Italy, to represent South Africa in the 2019 Summer World University Games. In the most recent representation of his home country, Dlamini played for the University Sport South Africa, Confederation of Universities and Colleges Sports Association (USSA, CUCSA) tournament champion University of South Africa National Team.
Dlamini continued his playing record by joining NCAA Division II Saginaw Valley State University (SVSU) for the 2022 season. During his time in Michigan, he started 11 of 15 matches and contributed four assists, earning first-team All-Midwest Region honors from the United Soccer Coaches and first team all-conference accolades from the Great Lakes Intercollegiate Athletic Conference (GLIAC). His SVSU squad finished unbeaten (14-0-5) and captured the GLIAC Tournament championship, with Dlamini providing an assist in the finale.
His official transition to the professional soccer world has him enthusiastic about his prospects.
"My individual goal is to work hard, earn playing time, and help the team," Dlamini said. "I would like to thank the coaches, owners and the whole Lexington community for this golden opportunity. I naturally dream big so I will give you my all."
"Phila is a fantastic player with great technical ability," said Sam Stockley, LSC's head coach. "He can play as a 6, 8 or 10, is very comfortable on the ball, has an excellent work rate, and is aggressive on a tackle. Football is everything to him, and we're excited to have his wonderful character and personality on our team."
Fans can follow Phila Dlamini on Instagram.
All of Lexington's signings can be tracked here.
Lexington begins the USL League One season March 18 at One Knox SC, and will welcome Forward Madison FC for the home opener April 8. The full schedule can be found here.
About Lexington Sporting Club
Lexington Sporting Club is a U.S. Soccer professional soccer club competing in USL League One (U.S. Soccer Third Division Men's Professional Soccer League). Launching its inaugural professional season in 2023, the professional team is the pinnacle of the soccer eco-system in Lexington and features more than 1,400 players within its youth and academy systems, a pre-professional women's team beginning in 2023 in the USL W League and is in the process of building the club's formal stadium, performance center and training fields.