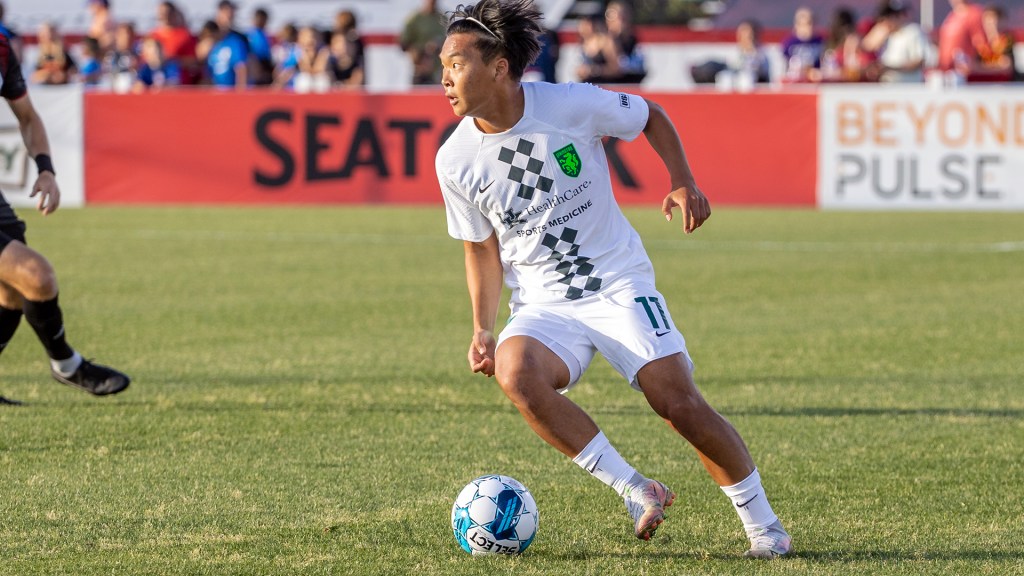 RICHMOND, Va. – Lexington SC fell by a 2-1 final Saturday against the Richmond Kickers inside City Stadium.
It was the first ever meeting between Lexington (2-5-1, 7 points) and Richmond (3-2-4, 13 points).
Led by Ates Diouf, Lexington got off a handful of shots in the early stages of the match. Richmond handled possession for most of the first half, however, and spent plenty of time in its attacking third.
Amal Knight, the reigning USL League One Player of the Week, was called into action with a superb save in the 17th minute. He and the rest of the Lexington defense held firm as the two sides went into the break tied at 0-0.
Diouf again had a chance early in the 53rd minute, sending a right-footed shot just wide of the mark, but it was the home side that broke the scoreless draw. In the 61st minute, Kharlton Belmar slotted home a cross from Owayne Gordon.
The Kickers stymied Lexington's advances, and João Gomiero added a goal in the 76th minute that solidified the lead.
For the second week in a row, there was drama in stoppage time. Nico Brown was brought down in the box less than two minutes into a scheduled eight minutes of stoppage, resulting in a penalty which Don Smart quickly converted. It was Smart's second goal of the season.
Richmond held on for the victory, however, marking its first win at home this season and keeping Lexington searching for points on the road.
Lexington finished with a 2.28-0.98 advantage in expected goals, although the hosts held the edge in possession (53%), shots on target (5-3) and corners won (6-2).
Lexington SC returns home next Saturday, May 27, hosting One Knoxville SC inside Toyota Stadium at 7 p.m. One Knox defeated Lexington 2-1 in the season opener. Fans can purchase tickets here to see the second leg of the newly formed rivalry.
About Lexington Sporting Club
Lexington Sporting Club is a U.S. Soccer professional soccer club competing in USL League One (U.S. Soccer third division men's professional soccer), and in USL Super League (women's professional soccer launching in 2024). The two professional teams are the pinnacle of the soccer ecosystem in Lexington that features more than 1,400 players within its youth and academy systems. Lexington SC in the process of building the club's formal stadium, performance center and training fields.