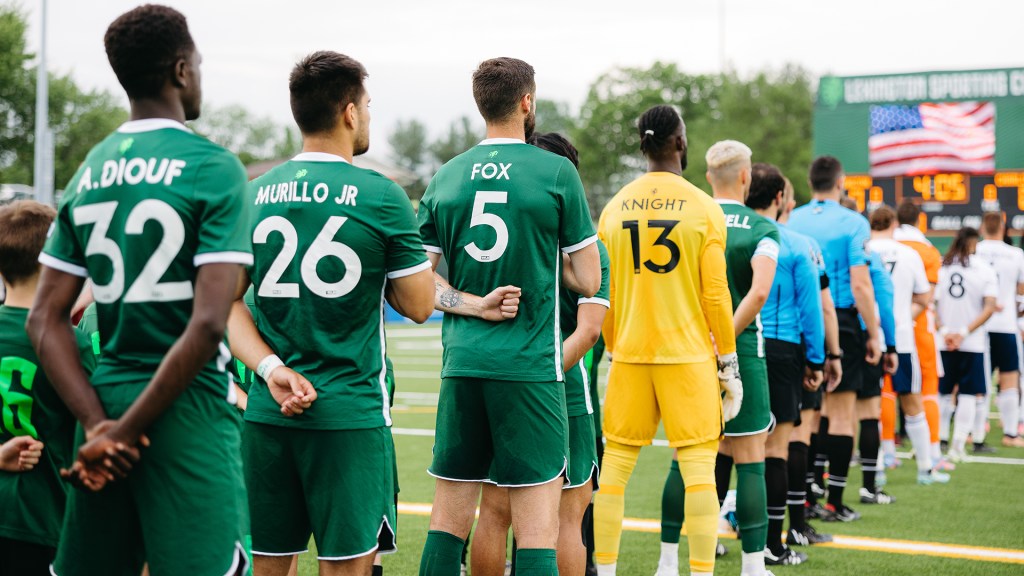 LEXINGTON, Ky. – Lexington Sporting Club will hit the road coming off a home victory, traveling to City Stadium in Richmond, Va., to take on the Richmond Kickers. The match will mark Lexington's eighth fixture of the season.
Lexington (2-4-1, 7 points) continues to search for its first road win during its inaugural season, having earned all seven points at home. The squad is coming off a thrilling 1-0 triumph over Charlotte Independence, in which Khalid Balogun and Amal Knight provided second-half heroics.
Its opponent, Richmond Kickers (2-2-4, 10 points), has gotten off to a slow start to the season after finishing at the top of the table in 2022 and scoring the most goals of any club in league play. The Kickers most recently fell 3-2 at North Carolina FC in a mid-week match this past Wednesday.
TUNE IN
MATCH NOTES
Knight was named USL League One Player of the Week for his efforts against Charlotte Independence, saving six shots including a last-minute penalty kick to preserve a 1-0 clean sheet. Terique Mohammed was likewise named to the Team of the Week, and Balogun garnered a Team of the Week Bench nod.
Lexington SC has scored five goals this season from five separate players, including Balogun, Soso Kim, Don Smart, Nico Brown and Owen Green. Balogun leads the team with two goals, while Tate Robertson paces the squad with two assists.
Lexington SC goalkeeper Austin Causey began his professional career with Richmond Kickers in April 2021, starting in 23 games including a playoff quarter final match. Causey has made five starts for Lexington in goal during USL League One play, while Knight has started twice.
About Lexington Sporting Club
Lexington Sporting Club is a U.S. Soccer professional soccer club competing in USL League One (U.S. Soccer third division men's professional soccer), and in USL Super League (women's professional soccer launching in 2024). The two professional teams are the pinnacle of the soccer ecosystem in Lexington that features more than 1,400 players within its youth and academy systems. Lexington SC in the process of building the club's formal stadium, performance center and training fields.