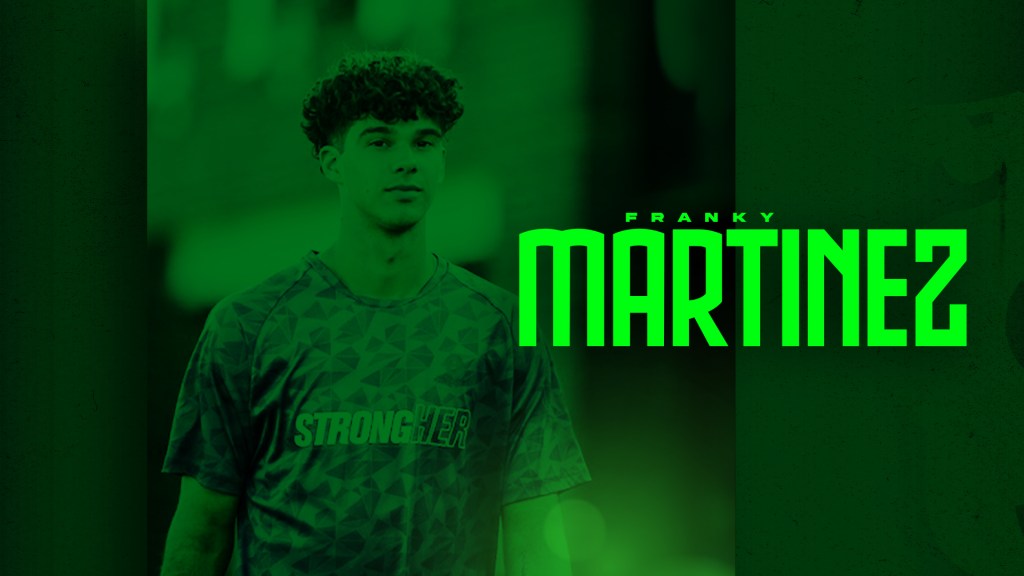 LEXINGTON, Ky. – Lexington Sporting Club is pleased to announce the signing of defender Franky Martinez to the United Soccer League (USL) League One roster, pending federation and league approval.
Coming to Lexington from Chattanooga FC, the New York City native has been an asset to the backfield since he started playing as a child. Before college, he won the 2014 U.S. Soccer Development Academy national championship with the Players Development Academy (New Jersey) U-18s.
Martinez's collegiate career was split between Iona University (2014) and UMass Lowell (2016-18). As a freshman in 2014 with the Gaels, Martinez was an All-Metro Atlantic Athletic Conference Rookie Team honoree. In three seasons with the River Hawks, he helped the squad to a 33-14-5 overall record and a 14-6-1 mark in the America East Conference.
Martinez was selected by Sporting Kansas City in the third round of the 2019 MLS SuperDraft but began his professional career in 2020 with the Los Angeles Force of the National Independent Soccer Association (NISA).
After a single season with the Force, he moved across the country to Matthews, N.C., play for Stumptown AC. With 23 starts and over 1,900 minutes played during the 2021 season, it comes as no surprise that Martinez's star continued to rise.
After a stint with Chattanooga FC in Tennessee for the 2022 season, Martinez is excited to elevate his playing to a USL League One level during Lexington Sporting Club's inaugural season.
"I take great pride in contributing to what is being built here," he said. "I want to make an impression and make a positive impact on the team. I want to continue to learn, grow and elevate my game."
Martinez has high hopes for his team too, as he states, "When it comes to team goals, we want to win. The goal is to go out there and put on a display that we can all be proud of for our fans, the community, and each other."
"This former MLS draft pick has fantastic qualities on the ball with a wonderful left foot," said Sam Stockley, LSC's head coach. "Franky is very competitive and a true winner. He's calm and composed and can break lines off the pass or dribble. He's someone we believe can achieve great heights at LSC."
Fans can follow Franky Martinez on Instagram and Twitter,
All of Lexington's signings can be tracked here.
Lexington begins the USL League One season March 18 at One Knox SC, and will welcome Forward Madison FC for the home opener April 8. The full schedule can be found here.
About Lexington Sporting Club
Lexington Sporting Club is a U.S. Soccer professional soccer club competing in USL League One (U.S. Soccer Third Division Men's Professional Soccer League). Launching its inaugural professional season in 2023, the professional team is the pinnacle of the soccer eco-system in Lexington and features more than 1,400 players within its youth and academy systems, a pre-professional women's team beginning in 2023 in the USL W League and is in the process of building the club's formal stadium, performance center and training fields.