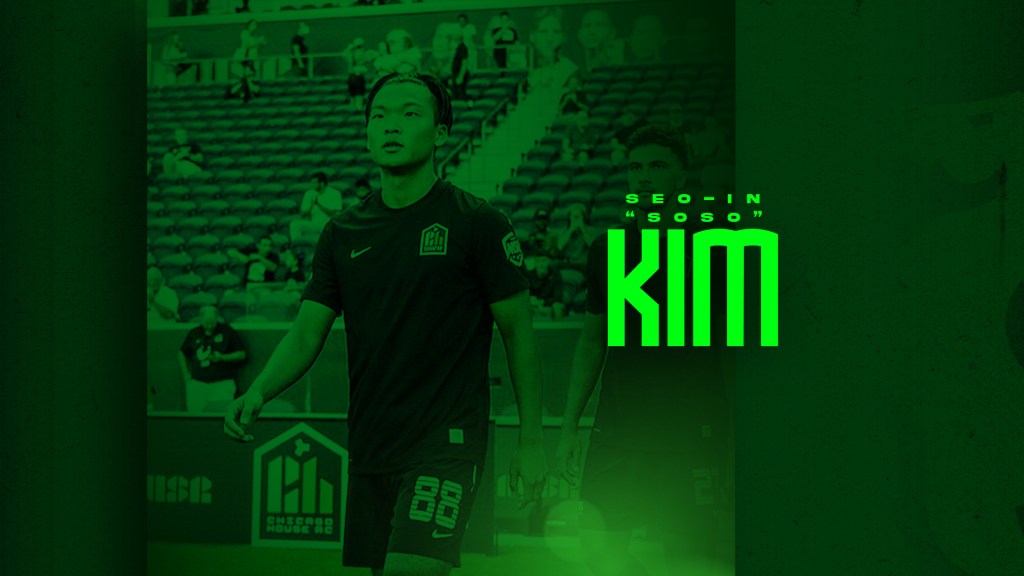 LEXINGTON, Ky. – South Korean attacking midfielder Seo-in Kim joins Lexington Sporting Club for the inaugural United Soccer League (USL) League One season, pending federation and league approval.
Kim, who goes by "Soso," was born in Seongnam, South Korea, and raised in Overland Park, Kansas, after his family emigrated to the United States.
He showed promise from the start, earning selection to the US Youth Soccer Olympic Development Program, and in 2008 was invited to the U14 US Men's National Team camp in Boston. His high school soccer career included a 2010 6A Kansas State Championship, and at the time, Top Drawer Soccer ranked Kim #23 nationally.
Kim was naturally picked to compete for the Sporting Kansas City Academy, where he was frequently brought up to train with the Major League Soccer first team. He made three appearances with the MLS reserve team against KC Brass, Real Salt Lake and Chicago Fire.
Kim would begin his collegiate career at Duke University, making 37 appearances and 14 starts before transferring to the University of California, Santa Barbara after his sophomore year. He would have 22 appearances, two goals, and an assist, and found the back of the net during the Gauchos' NCAA Tournament match against Clemson in 2015.
He most recently has played for the Chicago House of the Midwest Premier League, and before that was a member of the Oakland Roots. Other professional stops included stints with SIMA Águilas in USL League Two, Qormi F.C. of the Maltese Premier League, and Czech club, SK Zápy.
"It's a historic moment, as well as a massive opportunity and privilege to set the tone and culture for the club," Kim said. "I experienced early stages of Oakland Roots and Chicago House, and it was some of the most rewarding times of my life. I plan to have an even better time here in Lexington."
When asked about his individual goals for the upcoming season, Kim replied, "Be the best leader and person that I can be, on and off the pitch. Personally, I aim to be one of the highest contributing factors to the teams' wins and successes; I also want to be amongst the players in the league."
"Soso is an exceptionally technical and crafty player who is very good receiving the ball in tight spaces," said LSC Head Coach Sam Stockley. "He'll create a lot of opportunities for our forward players with his ability to break lines off a pass or dribble, and we expect him to be a wonderful leader and presence in the changing room."
Fans can follow Seo-in "Soso" Kim on Instagram and Twitter.
All of Lexington's signings can be tracked here.
Lexington begins the USL League One season March 18 at One Knox SC, and will welcome Forward Madison FC for the home opener April 8. The full schedule can be found here.
About Lexington Sporting Club
Lexington Sporting Club is a U.S. Soccer professional soccer club competing in USL League One (U.S. Soccer Third Division Men's Professional Soccer League). Launching its inaugural professional season in 2023, the professional team is the pinnacle of the soccer eco-system in Lexington and features more than 1,400 players within its youth and academy systems, a pre-professional women's team beginning in 2023 in the USL W League and is in the process of building the club's formal stadium, performance center and training fields.