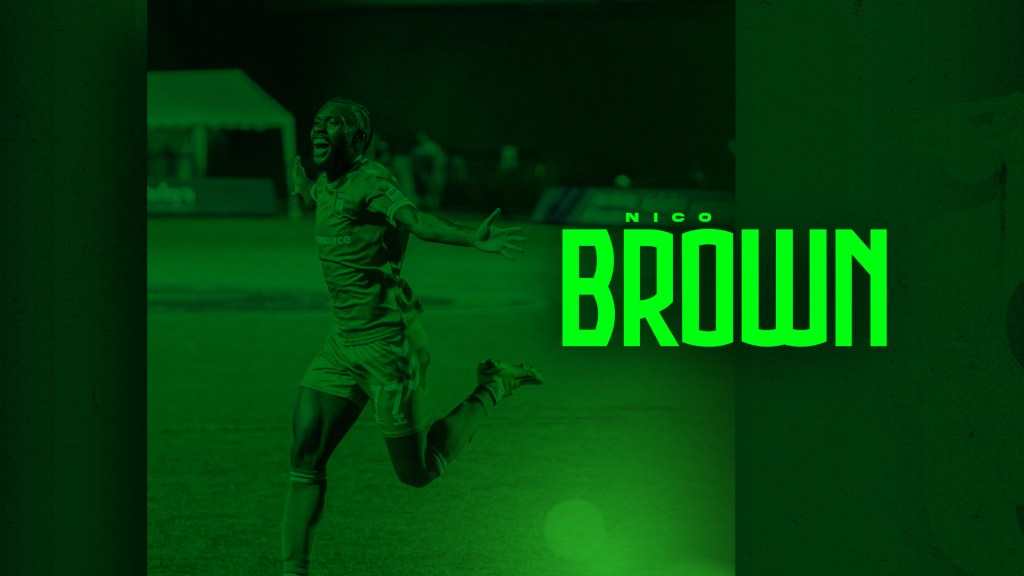 LEXINGTON, Ky. – Lexington Sporting Club is thrilled to announce 24-year-old winger Nico Brown to the inaugural United Soccer League (USL) League One roster, pending federation and league approval.
Brown, a native of Baltimore, will be joining Lexington Sporting Club in 2023 with an impressive soccer resume dating to his youth days. While at McDonogh School, he was a two-time USYSA National Championship and MVP, and claimed the USYSA National Championship Golden Boot in 2015.
He also spent time with Baltimore Celtic club and was in the D.C. United academy during his senior season, and represented Jamaica at the U17 level due to his Jamaican heritage.
In 2016, Brown began his colligate career at NCAA Division I Loyola University Maryland, totaling nine goals in 62 matches across three years. It was there that Brown would be named All-Patriot League Second Team in 2018 and All-Patriot League Third Team in 2019.
Brown's professional debut came with the National Independent Soccer Association's Maryland Bobcats during the 2021 spring season. He soon joined Greenville Triumph of USL League One, where he played in 24 matches through the 2022 season, scoring three goals.
"I'm very grateful the staff and club have faith in me to give me this opportunity," Brown said. "Being a signee of the inaugural team bringing professional football to the city of Lexington is an honor for me, and I am motivated and cannot wait to grow my career.
"I want to be an integral part of the team's on-field and community activities. I know there will be highs and lows, but I am ready to get going with the staff and boys on the pitch to bring a championship to Lexington."
"Nico has electric pace and is a tricky player who loves to beat players with his dribble," said LSC Head Coach Sam Stockley. "He works very hard and brings high level playing experience from the professional and international side. We think he has massive potential and is a perfect fit for our player profile."
Fans can follow Nico Brown on Instagram and Twitter.
All of Lexington's signings can be tracked here.
Lexington begins the USL League One season March 18 at One Knox SC, and will welcome Forward Madison FC for the home opener April 8. The full schedule can be found here.
About Lexington Sporting Club
Lexington Sporting Club is a U.S. Soccer professional soccer club competing in USL League One (U.S. Soccer Third Division Men's Professional Soccer League). Launching its inaugural professional season in 2023, the professional team is the pinnacle of the soccer eco-system in Lexington and features more than 1,400 players within its youth and academy systems, a pre-professional women's team beginning in 2023 in the USL W League and is in the process of building the club's formal stadium, performance center and training fields.