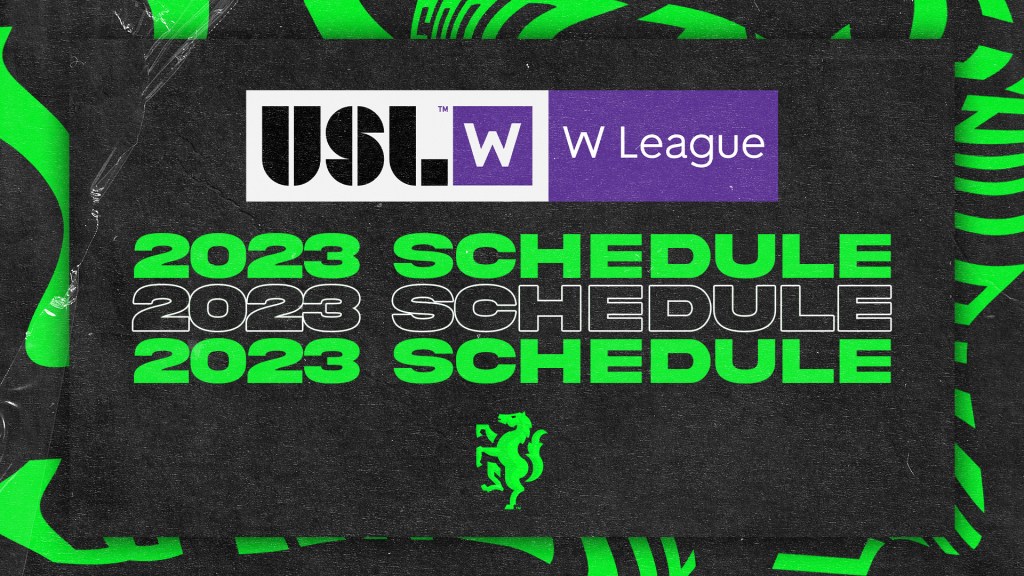 LEXINGTON, Ky. – Lexington Sporting Club, in conjunction with the United Soccer League (USL), released the complete 2023 schedule for the upcoming USL W League season.
The 10-match regular season pits Lexington SC against its Valley Division foes: Indy Eleven, Kings Hammer, Racing Louisville FC and St. Charles FC, and features five home and five away matches.
More information about the 2023 playoff structure will be released in the coming weeks.
Lexington opens its historic W League campaign May 10 at home against Kings Hammer.
The W League is the nation's premier pre-professional women's platform, with 65 teams across 10 divisions during the league's sophomore season. Its goal is to grow the women's game, and to "increase opportunity, gender equity, and career development" for female players while providing playing opportunities, and emphasize career development with "tools and resources to help prepare players for the transition to their post-playing careers."
Stay tuned for more information regarding home venue, ticketing and roster information.
2023 USL W League Schedule (home matches in bold)
Wednesday, May 10: Lexington SC vs. Kings Hammer
Thursday, May 18: Racing Louisville FC vs. Lexington SC
Sunday, May 21: Lexington SC vs. Indy Eleven
Wednesday, May 24: Lexington SC vs. St. Charles FC
Sunday, June 4: St. Charles FC vs. Lexington SC
Friday, June 9: Indy Eleven vs. Lexington SC
Sunday, June 11: Lexington SC vs. Racing Louisville FC
Tuesday, June 20: Kings Hammer vs. Lexington SC
Thursday, June 22: Lexington SC vs. Indy Eleven
Sunday, June 25: Kings Hammer vs. Lexington SC
About Lexington Sporting Club
Lexington Sporting Club is a U.S. Soccer professional soccer club competing in USL League One (U.S. Soccer Third Division Men's Professional Soccer League). Launching its inaugural professional season in 2023, the professional team is the pinnacle of the soccer eco-system in Lexington and features more than 1,400 players within its youth and academy systems, a pre-professional women's team beginning in 2023 in the USL W League and is in the process of building the club's formal stadium, performance center and training fields.