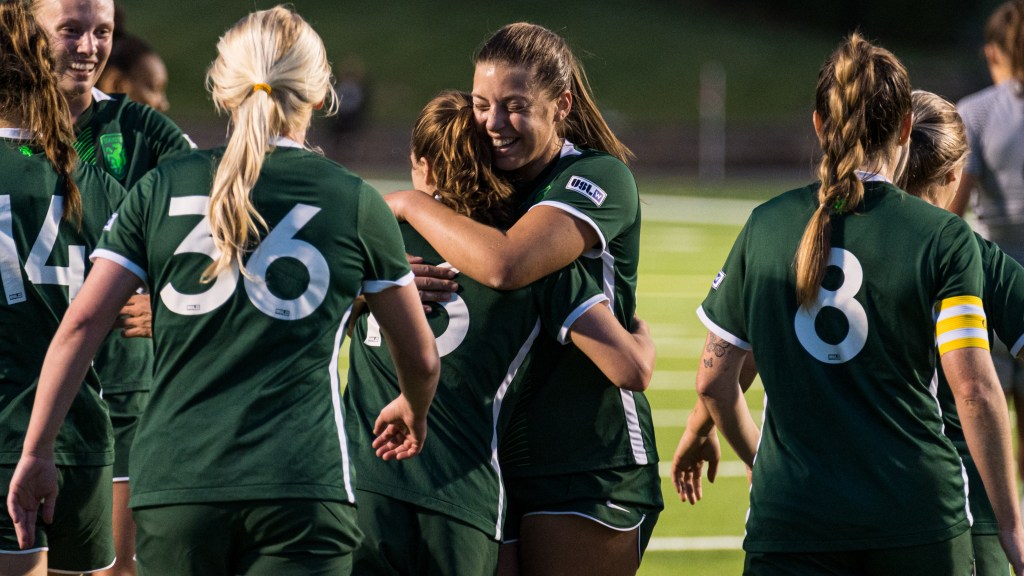 GEORGETOWN, Ky. – Lexington Sporting Club stepped into the USL W League season in triumphant fashion Wednesday evening, defeating Kings Hammer FC by a 2-1 final score inside Toyota Stadium.
More than 1,000 fans were on hand to see Lexington's historic win, which came against one of its regional rivals in the pre-professional soccer landscape.
The home side had the first scoring chance of the evening, as Lexington native Sarah Gorham played a beautiful through-ball to Gianna Camuso, who ultimately had her shot saved.
Possession favored Lexington SC for much of the first half, resulting in more total shots and corners than the opposition.
Lexington SC's pressure eventually broke through the Kings Hammer defense, as Tameir Grosvenor netted the Club's first goal in the 44th minute. Maya Maxwell provided the assist on a ball initially dealt into the box by Kailey Utley.
The match truly opened up in the early stages of the second half as the two teams traded scoring chances. Grosvenor and Gorham each saw shots glance off the crossbar, and Marz Josephson made a save from point blank range in the 62nd minute to keep Lexington on top.
Utley later doubled Lexington SC's lead in the 82nd minute after an aggressive burst past the last line of defense. Gorham set the score up with yet another clever pass.
Kings Hammer would get one score back in the 87th minute, but Lexington held on late to secure the victory.
"What I said to them at the end, is that, 'It's a win, which is a great start, but I know we can do better'," said Alan Kirkup, Lexington SC's head coach. "They all nodded, so with a bit of luck, they'll understand that, too."
Lexington is on the road for its next match, traveling to take on Racing Louisville May 18.
About Lexington Sporting Club
Lexington Sporting Club is a U.S. Soccer professional soccer club competing in USL League One (U.S. Soccer third division men's professional soccer). Launching its inaugural professional season in 2023, the men's first team is the pinnacle of the soccer ecosystem in Lexington that features more than 1,400 players within its youth and academy systems, a pre-professional women's team beginning in 2023 in the USL W League and is in the process of building the club's formal stadium, performance center and training fields.