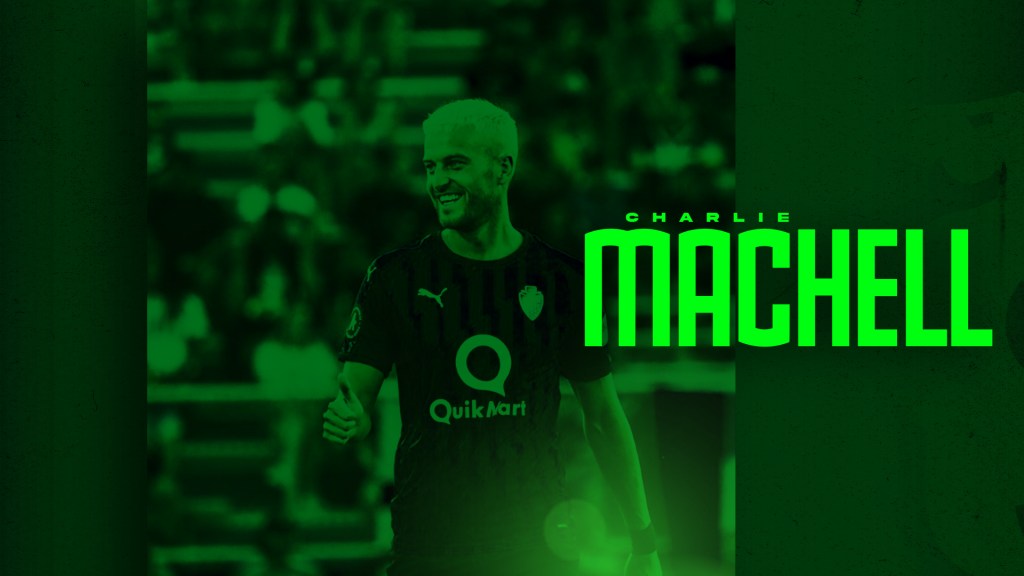 LEXINGTON, Ky. – Lexington Sporting Club is happy to announce 28-year-old midfielder Charlie Machell to the United Soccer League (USL) League One roster, pending federation and league approval.
Born in Newcastle, England, Machell joins Lexington SC in the inaugural season with an impressive professional career spanning five years.
He began his career in the Newcastle United youth academy, and appeared for England's Schools Youth International on the U15 team before moving to the United States to pursue his degree.
In 2013, Machell enrolled at NCAA Division II Wingate University. He racked up 25 goals in 59 matches throughout his career with the Bulldogs, earning his conference's player of the year and All-America honors as a sophomore. He would go on to transfer to Division I East Tennessee State for his final collegiate season, helping the Buccaneers to their first at-large appearance in the NCAA tournament in 2016.
Machell's professional career saw him make stops around the world, including Denmark, Faroe Islands, Cambodia, Singapore and Malaysia, before landing with USL League One's FC Tucson for the 2022 season.
Playing alongside fellow LSC signee Kaelon Fox, Machell started 17 of 22 matches in Tucson, finishing among the team's leaders in minutes played while scoring a goal against Forward Madison FC.
"I am very honored to be one of the first signings for Lexington Sporting Club," Machell said. "It is a very exciting time to be a part of a club that has aspirations to be one of the biggest in the USL."
When asked about his team goals for the upcoming season, Machell said, "I want to have great cohesion within the group and work hard toward our collective goals. I know there will be highs and lows, but I am ready to get going with the staff and boys on the pitch to bring a championship to Lexington."
"Charlie is an experienced player who is an excellent leader with great character," said Sam Stockley, LSC's head coach. "He is very technical and possesses great tactical understanding, and with the ability to play multiple positions he will bring a lot to our midfield."
Fans can follow Charlie Machell on Twitter and Instagram.
Lexington begins the USL League One season March 18 at One Knox SC, and will welcome Forward Madison FC for the home opener April 8.
About Lexington Sporting Club
Lexington Sporting Club is a U.S. Soccer professional soccer club competing in USL League One (U.S. Soccer Third Division Men's Professional Soccer League). Launching its inaugural professional season in 2023, the professional team is the pinnacle of the soccer eco-system in Lexington and features more than 1,400 players within its youth and academy systems, a pre-professional women's team beginning in 2023 in the USL W League and is in the process of building the club's formal stadium, performance center and training fields.