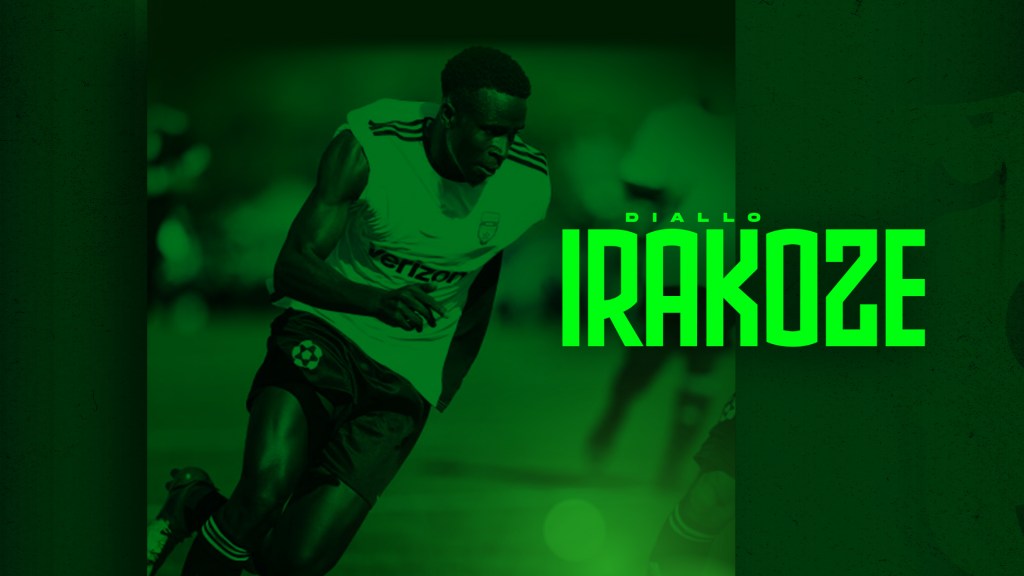 LEXINGTON, Ky. – Lexington Sporting Club adds one of its own to the professional ranks, signing Diallo Irakoze to the United Soccer League (USL) League One squad, pending federation and league approval.
Irakoze is a 21-year-old local who has made a name for himself throughout the Commonwealth of Kentucky as a dynamic midfielder and defender. Born in Kigoma, Tanzania, Irakoze was raised in Lexington and could be seen on local club teams, including the former Lexington FC.
He played high school soccer at Bryan Station where he was named to the KHSAA All-State Team. Irakoze was also a three-time All-District selection, twice selected to the All-City Team, earned 2018 Lexington Co-Player of the year, and picked as the 42nd District Most Valuable Player. In his standout senior year, he scored 18 goals and locked in 14 assists, making him a sought-after college recruit.
In April 2019, Irakoze signed his letter of intent to play for the University of Louisville. After a season with the Cardinals, he joined the United Premier Soccer League's Metro Louisville FC.
Irakoze returned to the horse capital of the world to compete with Lexington SC's inaugural USL Academy squad, and is now ready to make his mark at the USL League One level.
"Lexington Sporting Club will be my first ever contract and it's really special for it to be here at a place I call home," he said.
Irakoze added: "With support from the community, we know that we can go far in our inaugural season."
"Diallo is a local player who shined in our USL Academy pilot season this past fall," said LSC Head Coach Sam Stockley. "He can play multiple positions and possesses unbelievable pace, a fantastic attitude and willingness to learn. We're excited to have him here and develop as a player, as we've already seen great qualities with his vision and ability to break lines with a pass or dribble."
Fans can follow Diallo Irakoze on Instagram.
All of Lexington's signings can be tracked here.
Lexington begins the USL League One season March 18 at One Knox SC, and will welcome Forward Madison FC for the home opener April 8. The full schedule can be found here.
About Lexington Sporting Club
Lexington Sporting Club is a U.S. Soccer professional soccer club competing in USL League One (U.S. Soccer Third Division Men's Professional Soccer League). Launching its inaugural professional season in 2023, the professional team is the pinnacle of the soccer eco-system in Lexington and features more than 1,400 players within its youth and academy systems, a pre-professional women's team beginning in 2023 in the USL W League and is in the process of building the club's formal stadium, performance center and training fields.