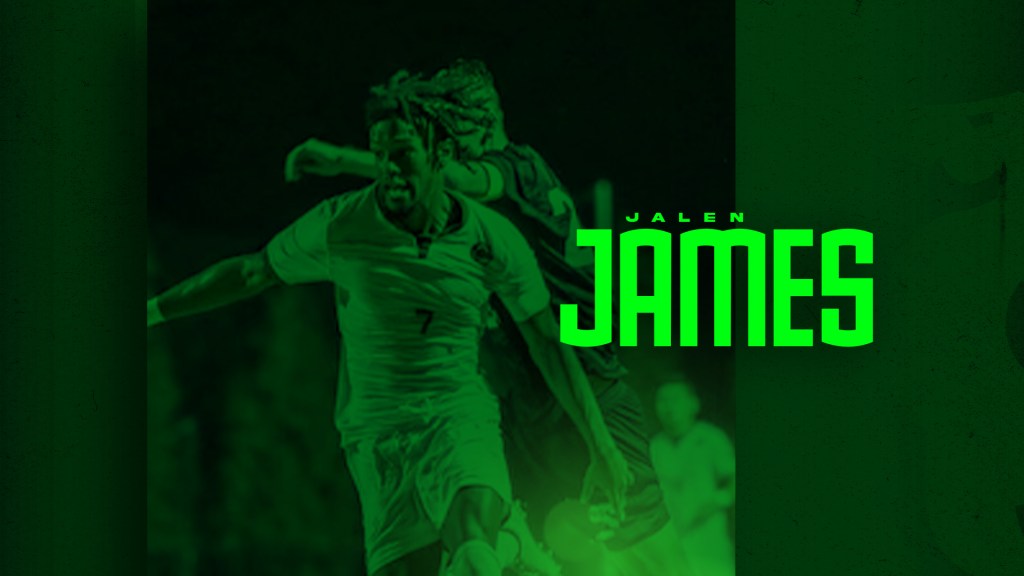 LEXINGTON, Ky. – Forward Jalen James signs with Lexington Sporting Club for the 2023 United Soccer League (USL) League One roster, pending federation and league approval.
A 22-year-old from Grand Prairie, Texas, James already has a decorated amateur career that includes multiple US Youth National Team call-ups and successful performances with FC Dallas Academy.
He began playing soccer at a young age and showed immediate promise, attaining multiple US Youth Soccer Association Olympic Development Program camps and a pair of USYSA State Cup championships. From 2013-15, he was invited to the U13-15 National Team training camps, joining other forwards such as Josh Sargent and Timothy Weah.
On the club side, he was selected to FC Dallas Academy, where he played from 2014-18 alongside current Major League Soccer star, Jesus Ferreira. James turned in stellar performances on the biggest stages with his club, scoring goals at the US Soccer Development Academy Championship and Generation adidas Cup Qualifying, among other notable competitions.
Most recently, James has been a standout student-athlete at NCAA Division I Campbell University in Buies Creek, N.C. He has garnered all-region honors from United Soccer Coaches and all-conference honors from the Big South. He led the Big South in goals this past season and finished his collegiate career with 20 goals and eight assists in 60 matches.
He was named a top 20 prospect in USL League Two last summer Tormenta FC 2, and has earned Central Team of the Year honors while playing with Mississippi Brilla FC.
"To be one of the first signings in Lexington history means a lot to me," James said. "I am very blessed and thankful to be given this opportunity and am looking forward to connecting with my teammates and making the club proud.
"I want to be dangerous in front of goal and help my team create attacking opportunities in the final third to help us win games."
"Jalen is powerful, fast, and can play any position across the front," said LSC Head Coach Sam Stockley. "He's great at attacking one-v-one situations and brings a fantastic work ethic and character. He can score all different types of goals but can also see pass and assist opportunities. Jalen has all the attributes to be successful in our game model."
Fans can follow Jalen James on Instagram and Twitter.
All of Lexington's signings can be tracked here.
Lexington begins the USL League One season March 18 at One Knox SC, and will welcome Forward Madison FC for the home opener April 8. The full schedule can be found here.
About Lexington Sporting Club
Lexington Sporting Club is a U.S. Soccer professional soccer club competing in USL League One (U.S. Soccer Third Division Men's Professional Soccer League). Launching its inaugural professional season in 2023, the professional team is the pinnacle of the soccer eco-system in Lexington and features more than 1,400 players within its youth and academy systems, a pre-professional women's team beginning in 2023 in the USL W League and is in the process of building the club's formal stadium, performance center and training fields.