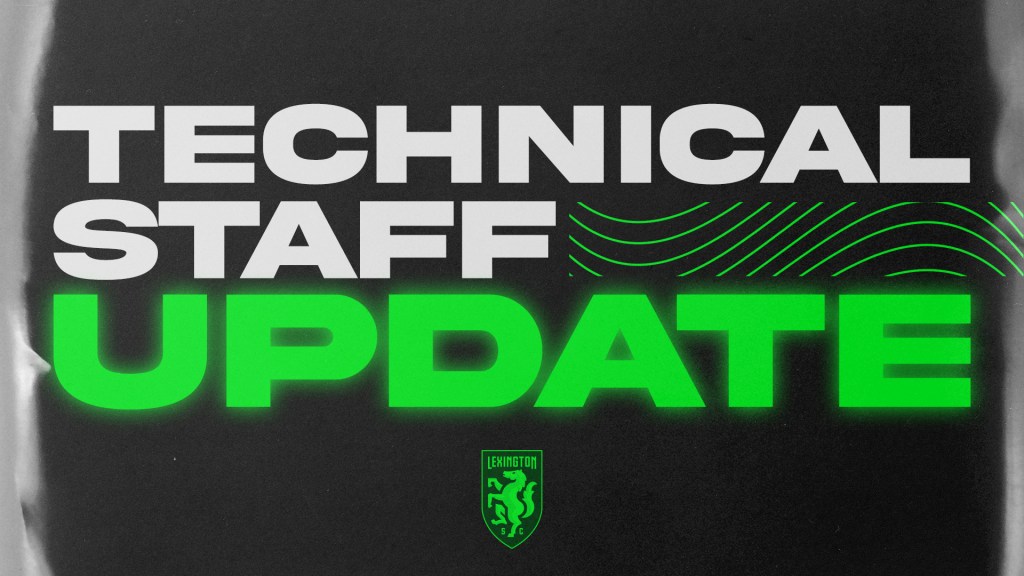 LEXINGTON, Ky. (Sept. 16, 2023) — Lexington Sporting Club has named Nacho Novo — who previously served as the club's First Assistant Coach — Interim Head Coach of the men's first team, freeing up Sam Stockley to dedicate more time to his original role as Men's Sporting Director.
"Nacho has a tremendous track record on the pitch as a player and we have seen him grow as a coach in his short time with us," said Bill Shively, Lexington SC's Majority Owner. "As our entire Club continues to grow, we hope to finish our inaugural season on a high note."
Club President Vince Gabbert explained that this change was planned long ago and that Stockley is well-equipped to serve in a role that will demand his full, undivided focus, including finding the next head coach for the Club.
"With our youth academy continuing to grow and permanent facilities coming to fruition, the Sporting Director role will require Sam's full attention for the long-term success of this club," Gabbert said. "Our original plan was for Sam's dual role as Head Coach and Sporting Director to be short-term. Sam has been an integral part of the formation of Lexington SC and one of its centerpieces since the beginning. We can't thank him enough for putting this club on the path to success."
Lexington SC will face off against Charlotte Independence on Sunday as players and coaching staff continue to fight for a place in the USL League One Playoffs.
About Lexington Sporting Club
Lexington Sporting Club is a U.S. Soccer professional soccer club competing in USL League One (U.S. Soccer third division men's professional soccer), and in USL Super League (women's professional soccer launching in 2024). The two professional teams are the pinnacle of the soccer ecosystem in Lexington that features more than 1,400 players within its youth and academy systems. Lexington SC in the process of building the club's formal stadium, performance center and training fields.