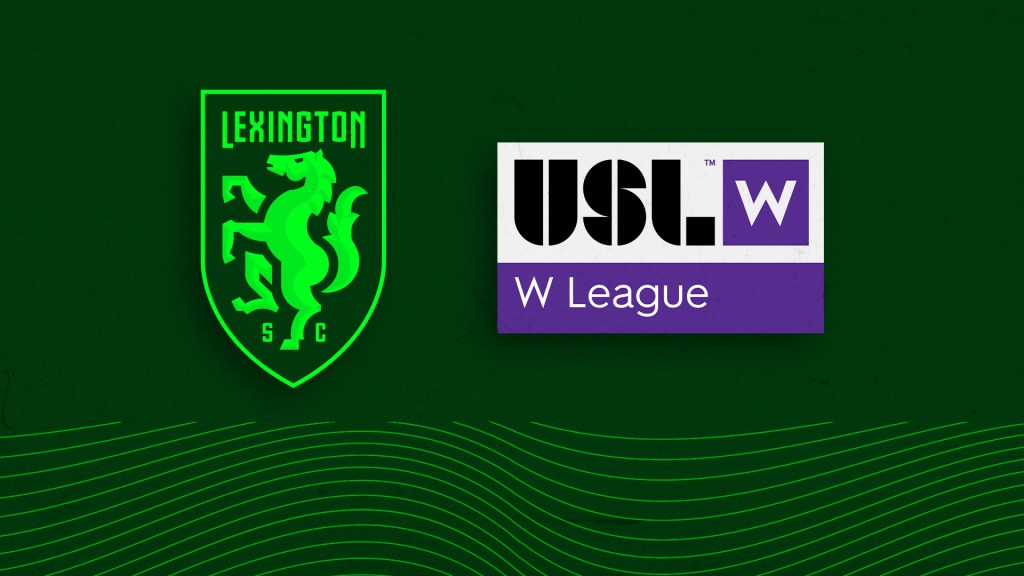 LEXINGTON, Ky. – Lexington Sporting Club announces it will join the USL W League as an expansion club, set to compete in the 2023 season.
The W League is the nation's premier pre-professional women's platform, featuring 44 clubs from 20 states in the 2022 season. Its goal is to grow the women's game, and to "increase opportunity, gender equity, and career development" for female players while providing playing opportunities, and emphasize career development with "tools and resources to help prepare players for the transition to their post-playing careers."
"The W League provides our club with the ability to keep our elite female players in Lexington throughout the summer months and enables not only homegrown players that are away at college, but other high level female soccer players to come to Lexington, Ky," said Michelle Rayner of Lexington Sporting Club. "The USL office has been tremendously supportive of our Club and this is the first opportunity within this community to establish a pre-pro player pathway for female players."
The season starts in May and culminates with the playoffs and the crowning of a champion in July. Tormenta FC claimed the W League title this past July, defeating Minnesota Aurora FC in front of nearly 6,500 fans.
Alan Kirkup, recently named Lexington's Women's Technical Director, will serve as head coach of the Club's W League squad.
"The opportunity is there to go through the ranks from a youth team player to a professional player," Kirkup said. "For college players, this puts them in the shop window, so to speak, at a level which other teams are going to be looking at. So, for them, it's a stepping stone to what could be an amazing career."
"We're excited to welcome Lexington Sporting Club to the W League for the 2023 season," said Joel Nash, VP of Pre-Professional and Youth Properties. "Lexington obviously has a track record for supporting sports in their city, and we know this club will be no different. Central Kentucky's appetite for soccer is growing, we see it, and we can't wait to see how Lexington fits into that picture."
Lexington Sporting Club was established in 2021 when the City of Lexington was awarded a USL League One expansion franchise. Lexington is already a member of the USL Academy and, in addition to its W League team, will debut a men's team in USL League One in 2023.
More information about the W League can be found here, including a history of the USL's women's pathway. Fans can follow the league on Twitter, Instagram, Facebook and YouTube.
Follow Lexington Sporting Club on Twitter, Instagram, Facebook and YouTube—and find the W League landing page here.