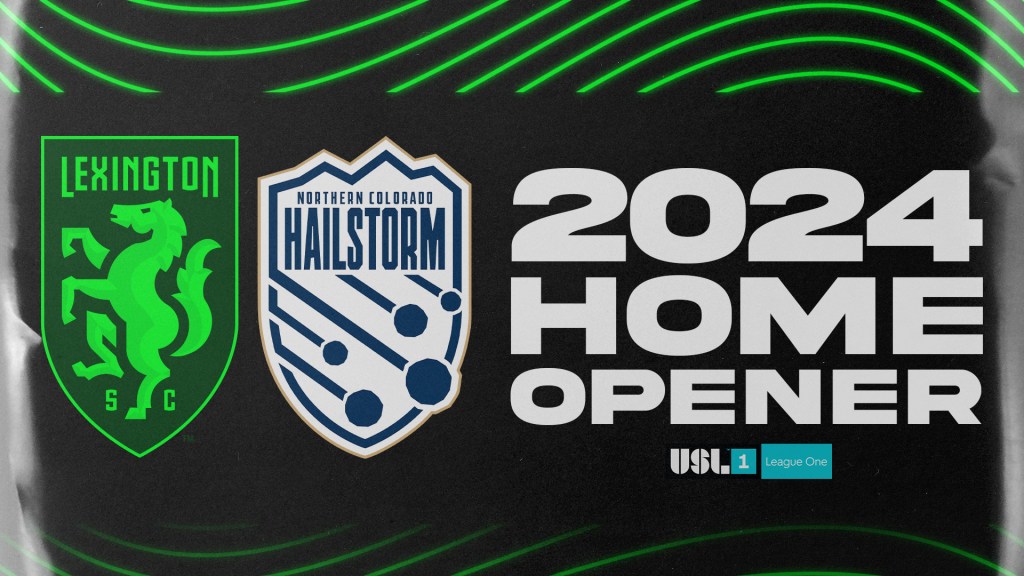 LEXINGTON, Ky. — Lexington Sporting Club announced today that the club will open its home play for the 2024 season on March 9th against NC Hailstorm FC.
Not only will this match kick off the club's second professional season in League One, but it also marks the beginning of the Darren Powell era in Lexington, with the club recently announcing the former Inter Miami CF assistant coach as the new man in charge.
In their first professional season the lads in green recorded three matches against the Hailstorm, finishing 1-1-1.
The first contest, in Georgetown, finished in a 2-2 draw when Senegalese forward Ates Diouf recorded a brace that included an 81st minute equalizer to secure the point. The match went down as the second of a five-match unbeaten run for the club — to date the best run in club history.
In the second contest, in Colorado, Diouf once again pulled out the heroics, recording a hat trick — including a game winner in the 90+5th minute — to help push the club to a 4-3 win, the first and, to date, only road win in club history.
The pair faced off one final time in Colorado where the only goal all season by Phila Dlamini and a classic Don Smart penalty were not enough to get the win as Lexington fell 3-2.
Overall, Lexington SC scored a total of eight goals against Hailstorm FC, the best total against any single squad all season long.
The 2024 USL League One season will mark the sixth in league history after its founding in 2019.
2023 champions North Carolina FC departed the league in the offseason, making a return to the USL Championship, and were replaced by Spokane Velocity FC, which will be competing in its first professional season under the guidance of Leigh Veidman. A different team has won all five seasons thus far.
Three clubs, including Velocity and Lexington, will enter the 2024 season with new managers, with CV Fuego FC being the final after having appointed former U.S. Men's National Team star Jermaine Jones as coach.
With Lexington SC seeking to become the sixth unique champions in league history, the journey begins on March 9th from Toyota Stadium in Georgetown, KY. In the meantime, Lexington SC and Powell will have plenty of work to do in the offseason preparing the squad for the challenge.