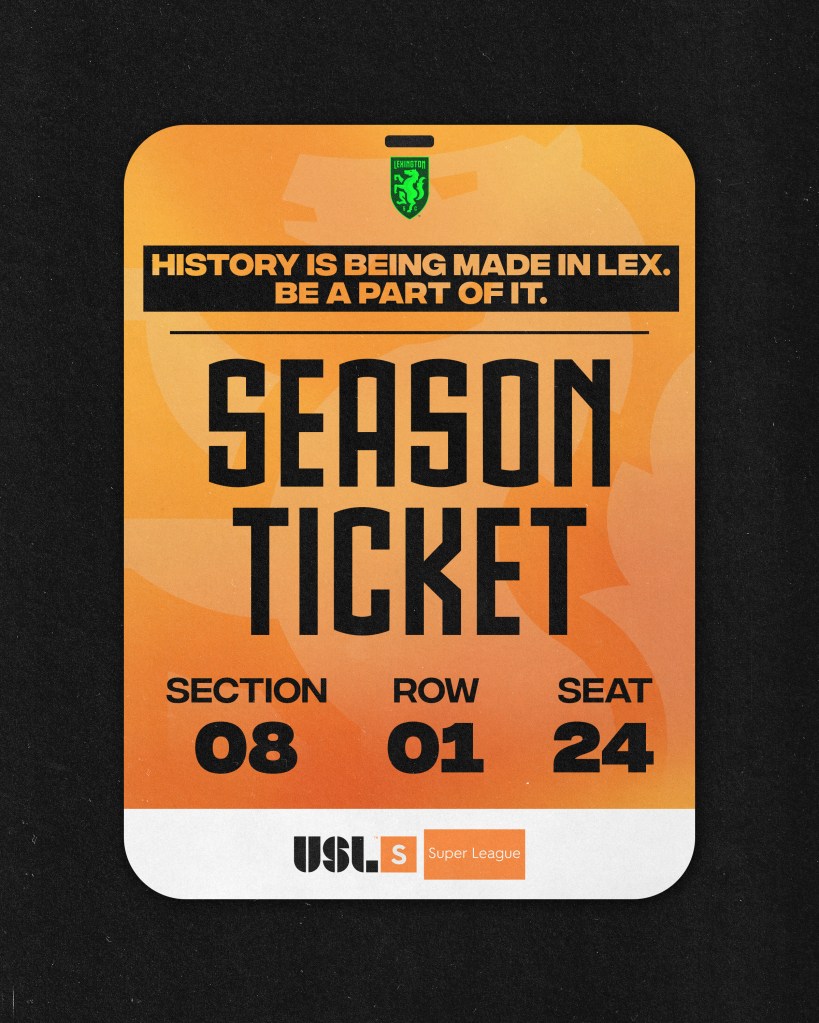 Super League Lexington
USL Super League Season Ticket Deposit
$25.00 USD
---
Secure your seats to history in the horse capital of the world as, for the first time ever, professional women's soccer is coming to Lexington! To sweeten the deal, we are now accepting season ticket deposits for the USL Super League's inaugural 2024 season! Your deposit will secure your spot at the front of the line and ensure priority seating when deposits are converted into season tickets ahead of the season.
Lexington SC will be ready to kick off on opening day in August 2024 from our brand new, state of the art home stadium that will serve as the home for both the men's and women's professional teams! Season ticket holders will be the first to know all the details of our seating plans for the facility and have their choice of the best seats in the house!
NOTE: Each $25 deposit secures one (1) seat. Each desired seat will need its own deposit. All deposits are non-refundable and limited to ten (10) deposits per account. For any further questions, please contact tickets@lexsporting.com! FAQ's page soon to come.