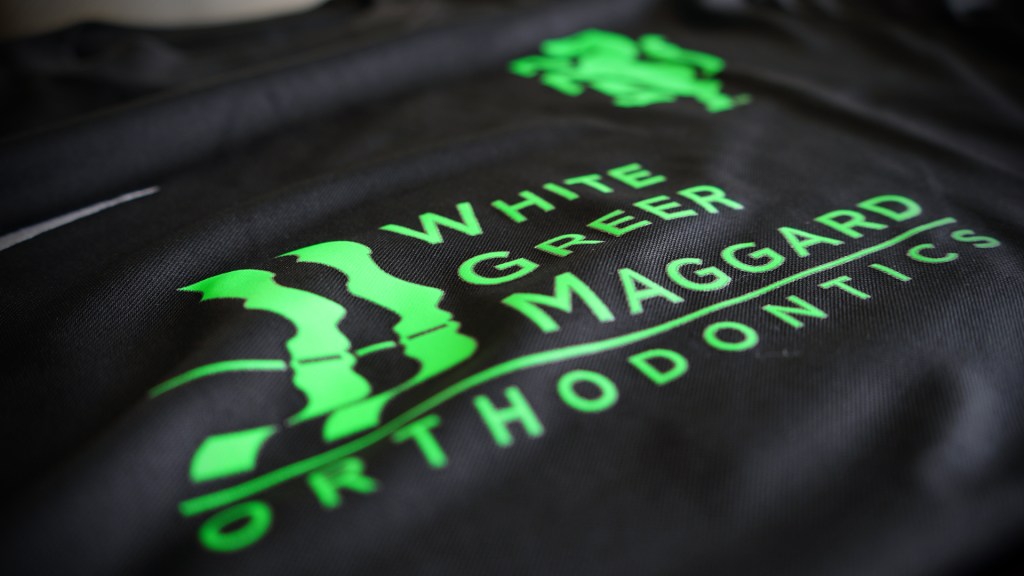 LEXINGTON, Ky. – Lexington Sporting Club and White, Greer & Maggard Orthodontics announced their strategic partnership deal today, aligning the growing soccer organization with a regional orthodontic provider well known for their hands-on community involvement.
White, Greer & Maggard Orthodontics will be the official orthodontics provider for Lexington Sporting Youth Soccer Club and will also be the sponsor for all youth training shirts and pinnies, among other sponsorship benefits.
"We've been very intentional with identifying potential sponsorship opportunities, looking for partners that share our vision and values," said Vince Gabbert, President of Lexington Sporting Club. "Not only has White, Greer & Maggard served the orthodontic needs of our community for three decades, but they have a proven record of commitment to youth sports in the area. We are thrilled to have them be an integral part of our youth club, enabling us to provide value to our families through scholarships, quality training gear and more."
For over 30 years, White, Greer & Maggard Orthodontics has been a staple in the region and continues to expand its outreach across the commonwealth. There are nearly 20 locations, including four in Lexington. More information about White, Greer & Maggard can be found here.
Lexington Sporting Youth Soccer Club figures to be a force on a regional and national level, having merged the former Lexington Football Club and Commonwealth Soccer Club while also welcoming new talent into the fold. Nearly 1,400 players will hit the pitch this fall.
The Club will have teams competing in the highest levels of American youth soccer, including in the USL Academy and Girls Academy leagues.
Las week, it was announced that UK HealthCare is the front of kit sponsor for all Lexington Sporting Club pro and youth uniforms.
Follow Lexington Sporting Club on Twitter, Instagram and Facebook, and learn more about the youth club here.