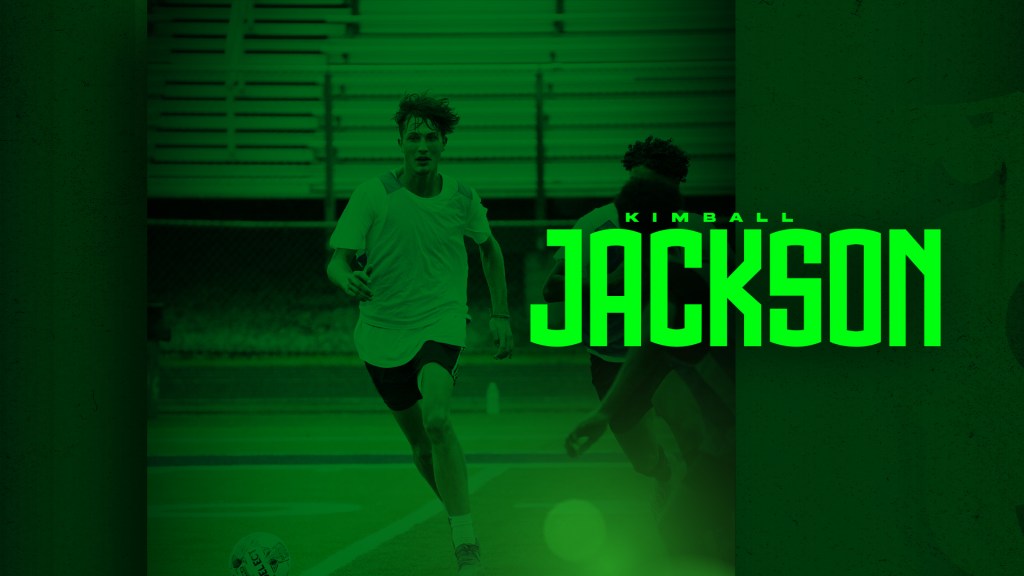 LEXINGTON, Ky. – Lexington Sporting Club is excited to announce Kimball Jackson is the latest signing to the inaugural United Soccer League (USL) League One roster, pending federation and league approval.
A graduate of Lafayette High School, Jackson is an 18-year-old Lexington native who plays outside back and center back. He played club soccer at Shattuck-St Mary's on the U16/17 team before joining FC Cincinnati's MLS NEXT U19 squad, where he earned "Best XI" honors for his division.
Jackson spent the 2022 season at NCAA Division I Xavier University.
"It is extremely humbling and exciting to represent my home city's club," Jackson said. "It is every young player's dream to have the opportunity to play for local fans, so to be one of the first ever players signed to Lexington SC is amazing and I am grateful to be a part of the inaugural year.
"Our goal should be to win a USL League One trophy. We will hold each other accountable, buy into the directions and systems of the club, and plan for success."
"Kimball is a young player who has huge potential," said Sam Stockley, LSC's head coach. "He can play anywhere across the back line and has been in fantastic environments throughout his youth career. He's very dynamic and technical on the ball, and we're excited to have the opportunity to develop him in our system."
Fans can follow Kimball Jackson on Instagram, Twitter and TikTok.
All of Lexington's signings can be tracked here.
Lexington begins the USL League One season March 18 at One Knox SC, and will welcome Forward Madison FC for the home opener April 8. The full schedule can be found here.
About Lexington Sporting Club
Lexington Sporting Club is a U.S. Soccer professional soccer club competing in USL League One (U.S. Soccer Third Division Men's Professional Soccer League). Launching its inaugural professional season in 2023, the professional team is the pinnacle of the soccer eco-system in Lexington and features more than 1,400 players within its youth and academy systems, a pre-professional women's team beginning in 2023 in the USL W League and is in the process of building the club's formal stadium, performance center and training fields.